Partner of the Year Award
The DMAW Partner of the Year is presented each year to a service provider or vendor that has distinguished itself through its unwavering service and commitment to advancing the DMAW mission of expanding the direct marketing community in the Washington area and of promoting careers in direct and interactive marketing.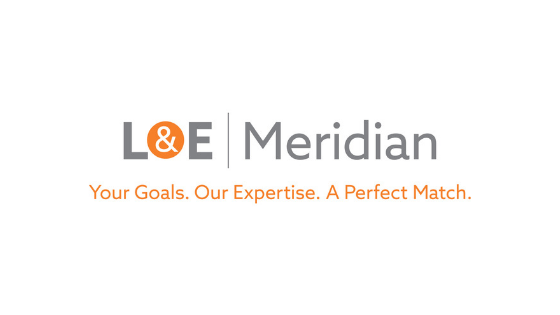 Congratulations to our 2018 Award Recipient:
L & E Meridian

Opening its doors in 1986, L&E Meridian specializes in full production process for direct mail and has stayed on the cutting edge of technology, software and equipment, while earning a reputation for integrity and commitment to getting the job done. L&E works with national and local non-profits, financial institutions, corporations and government agencies. Their team has grown from the original four to 115 currently.
The commitment of L&E Meridian to DMAW has spanned many years. Their leadership encourages their staff to volunteer and their staff have become valued partners! Their vice president served on the DMAW board and membership committee and would provide fulfillment services, gratis, for our membership acquisition program – over the years sending out more than 5,000 letters. They have also provided fulfillment services for the Bridge Conference. Currently, Teri Carlson (Sales Executive) volunteers regularly for the Bridge Conference serving as co-chair of the volunteer committee and as well as working at our monthly Lunch & Learn sessions.
L&E Meridian has been a partner of DMAW for a little over three years donating the fulfillment work for Marketing AdVents, an important DMAW member benefit and touchpoint with our members, and L&E ensures it gets out on time! They track our inventory of supplies and lets us know when we need to order before it is too late, and they keep us updated on any postal changes that may impact our publication mailing rate.
L&E further supports DMAW by sponsoring programs and networking events.
We are proud to call L&E Meridian our 2018 Partner of the Year.
Previous Rising Star Award Recipients
2017: Production Solutions
2017
Production Solutions
2016: Lautman Maska Neill Co.
2016
Lautman Maska Neill Co.